Jun
25,
2018
LALCAFE INTENSO WINS BEST NEW PRODUCT AT SCA SEATTLE 2018.
Jun 25, 2018
For our first exhibition at the Specialty Coffee Association EXPO in Seattle, we won the Best New Product Award for one of our Lalcafé yeasts.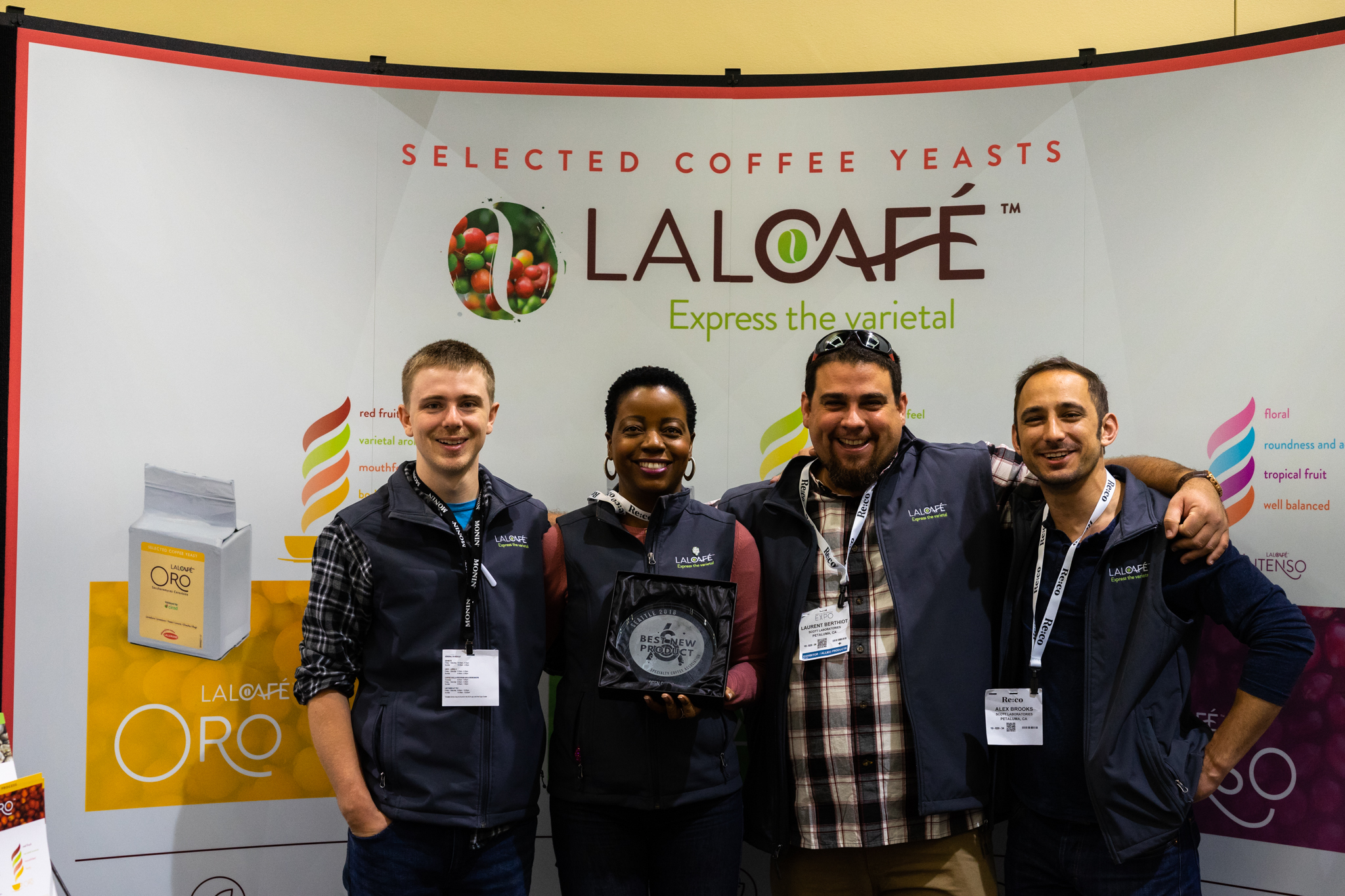 Last month (April 18th- 22nd) Lallemand and Scottlabs coffee team exhibited for the first time at the Specialty Coffee Association (SCA) EXPO in Seattle to promote our new LALCAFÉ ™ YEAST range.
This event is attended by people in the supply chain of coffee, growers, suppliers of machinery and equipment, coffee traders, buyers, roasters, the media and coffee lovers. This EXPO is the place to meet coffee growers from across the world, and showcase our offering.
We also took part in a roundtable discussion organized by Barista magazine on the interests to better control the coffee fermentation process (following a visit to our Lab in Toulouse in September 2017) and we also won the Best New Product Award in the Open Class Category for our LALCAFÉ ™ INTENSO yeast. We are very satisfied with this recognition by the coffee professionals.
We encourage producers of coffee to try the product and experience the impact of the yeast first hand.