Apr
12,
2023
LALCAFE exhibits at the Specialty Coffee Expo 21-23 April 2023 in Portland, OR, USA
Apr 12, 2023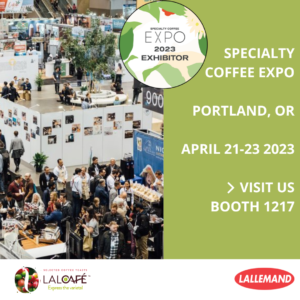 We will be exhibiting at the Specialty Coffee Expo in Portland, Oregon USA.
Our team is thrilled to meet you to talk about coffee fermentation and the benefits of adding yeasts in your coffee processing.
You will also have the opportunity to taste some excellent coffees inoculated with our yeasts.
Meet us at our Booth #1217.
We hope to see you there!